OMG GUYS!!!!
IT'S HAPPENING!! Henchgirl Issue 1 is currently in Diamond Previews Catalogue, ready to be ordered from your local comic shop!!!! Okay, henchies, you know what this means. Please call your local comic shop and request Henchgirl. My livelihood and happiness depends on it. You'll be helping spread word of mouth of one of your beloved (? just go with it, guys) webcomics, and also helping your local comic shop by insuring that it has 100% more henchiness on its shelves.
Here's a little picture I made for twitter and facebook for promotional reasons: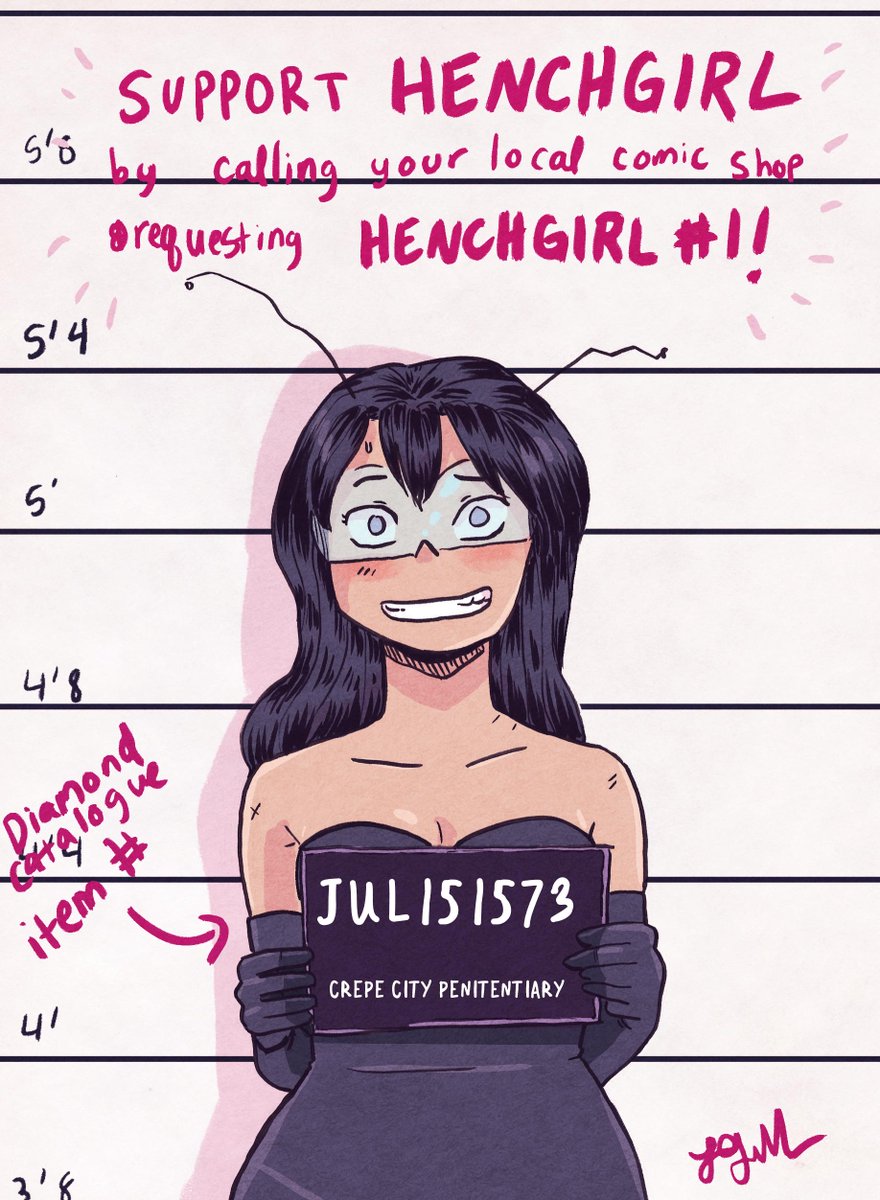 So uh do with that what you will. It seems quite relevant, considering this page :O
Anyway! Yeah, this week has just been crazy!! I've been doing some publicity stuff for Henchgirl (haven't called any shops to promote it yet because.. I get phone anxiety! I tried calling one place and then just started blabbering and was like "oh someone's at the door, call you back in a sec" and… yeah, never calling that comic shop again. Woops! I need to call places tomorrow.) I did Dare2Draw today and won!! It's an event that's being broadcast as a local access reality show. I got cool free stuff! I got a lightbox!!!! WOW!
Also I'm going camping in the Adirondacks this weekend! Goodbye, productivity :'( But helloooo camping!!!! My sister was worried that those murderers who escaped to the Adirondacks were gonna kill us in our sleep, but it seems like they're taken care of.
So, Happy Fourth of July!!! *hugs*